Yoga for the Infertility Journey
with Anna Jefferson
Sunday, September 24, 10:00 a.m.–1:00 p.m.
Infertility can be an isolating experience and one that significantly challenges our relationships to our bodies physically, emotionally, and spiritually. Join other women undergoing fertility treatments, struggling to conceive, recovering from losses, or exploring alternative family-building strategies. The workshop will focus on practices to manage the anxiety, confusion, negativity, and physical discomforts that plague a difficult journey to parenthood. We'll practice yoga poses for all stages of a cycle, including modifications for treatments; meditation and centering techniques; breath work; and self-care strategies.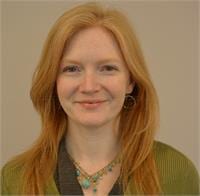 Anna Jefferson is a veteran of five years of infertility, including five IVF cycles, Ayurvedic self-care, acupuncture, and amind-body support group. She has been teaching yoga since 2009 in a variety of styles including vinyasa, Ashtanga, and hatha.
$35/$30 before 9/17
No one will be turned away for an inability to pay. Please contact us with any questions or cost concerns.


Carrboro Yoga Company
Upstairs at Carr Mill Mall
200 N. Greensboro St., Ste. C-1
Carrboro, NC 27510
(919) 933-2921