Alethia Stanley, Medical Assistant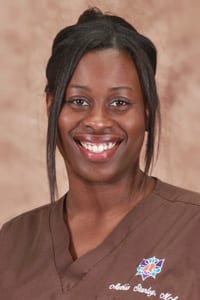 Alethia began her career as a Medical Assistant in 2010. Her past work history includes Cardiac Care, ICU, and Urgent Care. Alethia's desire to develop more connected patient relationships brought her to Atlantic, where our patients say that her caring demeanor puts them at ease. We find Alethia's happy, fun-loving spirit a great addition to the Atlantic family!
Alethia is a North Carolina native, having grown up in Edenton before moving to the Triangle. She loves music of all kinds, especially smooth R&B. She also has a knack for cooking and enjoys spending time at home and with family.