Maddie Minor, Junior Andrologist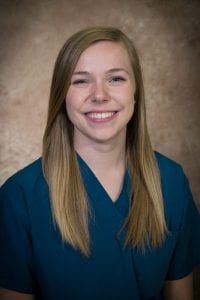 Maddie originally hails from Morgantown, West Virginia. She moved south towards warmer weather where she attended North Carolina State University. She graduated in May 2017 with two bachelor's degrees, and is currently pursuing a Master's degree in Reproductive Clinical Science online through Eastern Virginia Medical School.
Maddie started out as an intern in the lab at Atlantic Reproductive in August 2016 and quickly moved up to a part-time position, then full-time position upon graduating from NC state. She's currently working as a Junior Andrologist.
Maddie enjoys many aspects of her job, including answering patient questions and spending time in the lab at a microscope. She finds it very rewarding to play even a small part in helping people achieve their pregnancy and family goals.
When she's not at work, Maddie spends her time with friends, traveling, and reading.